Triton Firsts Events
Join the Triton Firsts community at an upcoming event, and find a list of past events.
Congratulations First-Gen Grads

Congratulations class of 2022! Congratulations on your upcoming graduation from UC San Diego! We would like to honor your hard work, resilience, and reaching a monumentous milestone.
The Triton Firsts intitiative will be providing first-generation graduation stoles. Stoles will be provided to the first 200 students that fill out the stole reservation form. 
Please note that these efforts are meant to complement the UC San Diego commencements. For updates on campus-wide commencement information visit https://commencement.ucsd.edu/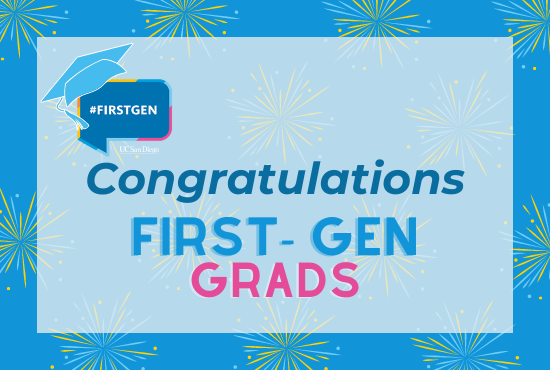 First-Gen Grad Stoles
Congrats Class of 22!  Triton Firsts is providing first-generation graduate stoles for the first 200 students.  Reserve yours today!
Triton Firsts Welcome 2021
National Frist-Gen Day 2021
Triton Firsts Welcome 2020
Welcome new and returning First-Gen Tritons!  Follow us on Instagram (@ucsd_firstgen) to see all the great things we have going on during Welcome Week. 
 
Career Readiness Conference
Click here for a summary and overview of the conference.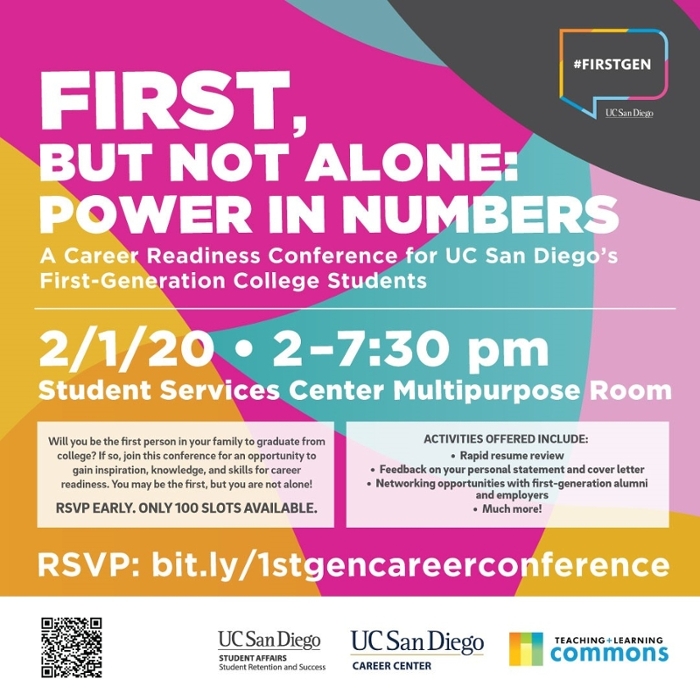 National First-Gen Day 2019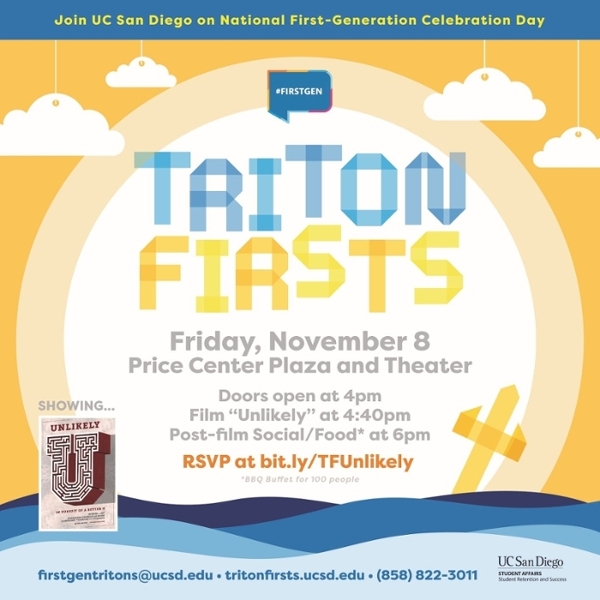 First-Gen Welcome Social 2019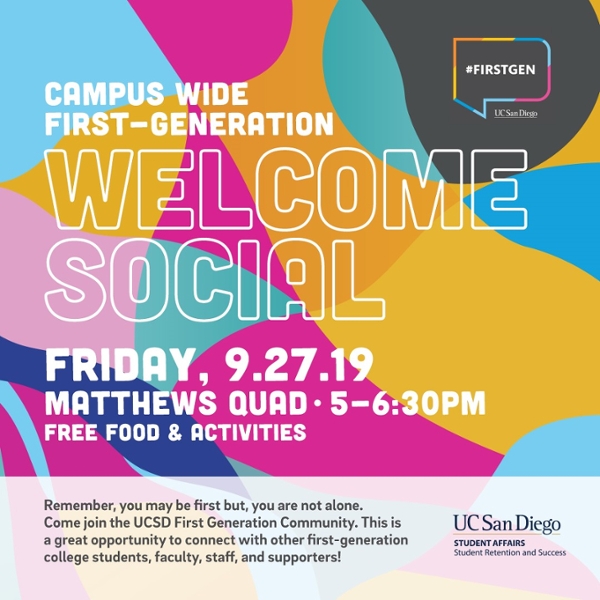 Spring 2019 Triton Firsts Event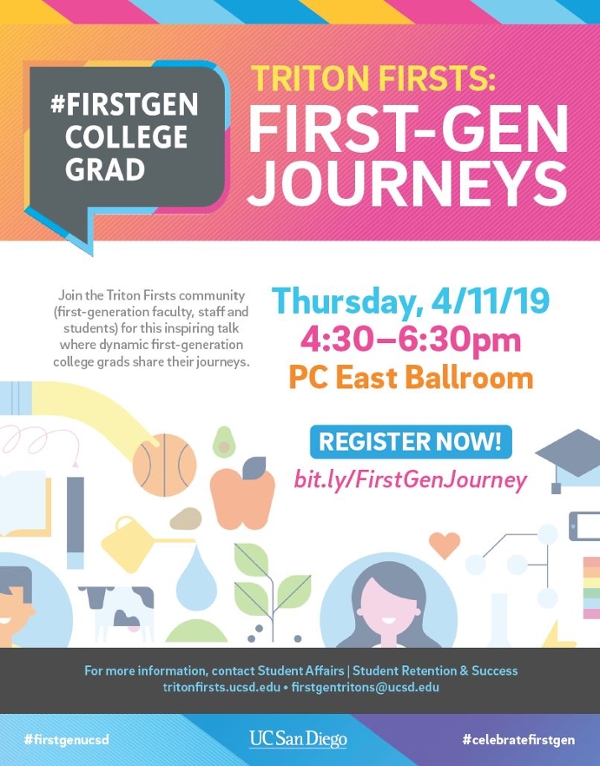 Winter 2019 Triton Firsts Event 

2018 National First-Generation Day
On November 8, 2018, UC San Diego's first-generation community — Triton Firsts — came together for this historic all-campus photo to celebrate National First Generation Celebration Day commemorating the 53rd anniversary of the Higher Education Act, paving the way for many first-generation college students to earn their degrees.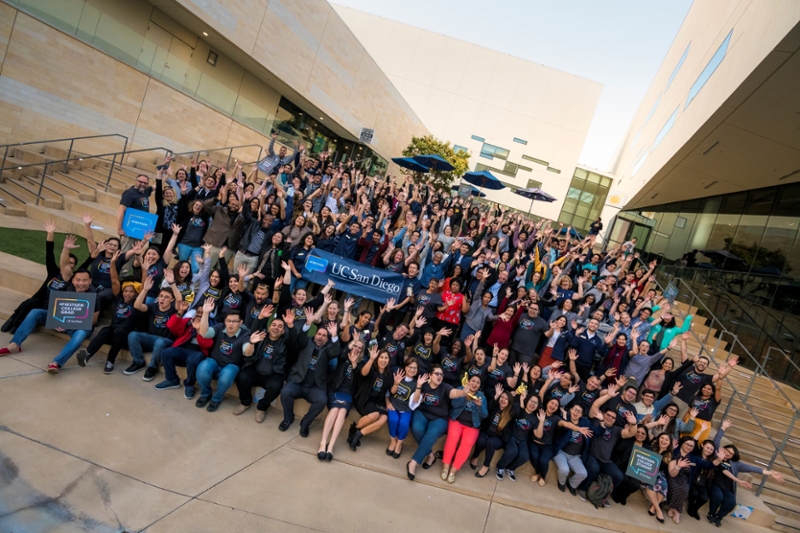 First-Gen Welcome Social 2018
UC San Diego's Triton Firsts hosted the first day ever First-Gen Social, welcoming new and returning first generation college students. Through this event students were able to meet and connect with other first-generation college students, faculty and staff.