Career Readiness Conference Recap

On February 1, 2020, UC San Diego's inaugural career readiness conference for first-generation students was held in the Student Services Center, Multipurpose Room. The development of "First, but not alone: Power in numbers" emerged from the understanding of the unique needs and challenges faced by our first-generation student population in their efforts toward gaining the skills necessary to navigate their careers beyond their time at UC San Diego. The success of the conference was made possible through the collaborative effort between the Student Retention & Success unit, Career Center, and Teaching + Learning Commons, the strong support from UC San Diego alumni, and especially through the passion, excitement, and willingness of our first-generation student population to dedicate their time toward their professional development. 
The conference began that Saturday afternoon with an inspiring keynote speaker and UC San Diego alumnus, Cristina Aguirre, who is the Chief Programs Office at Barrio Logan College Institute. Throughout Cristina's keynote, she shared personal narratives that showcased her resilience and acknowledged the various challenges faced through her journey as a first-generation college graduate. The keynote set a tone of perseverance that helped carry and shape the impact of the three plenary, scaffolding workshops that students participated in through the duration of the conference.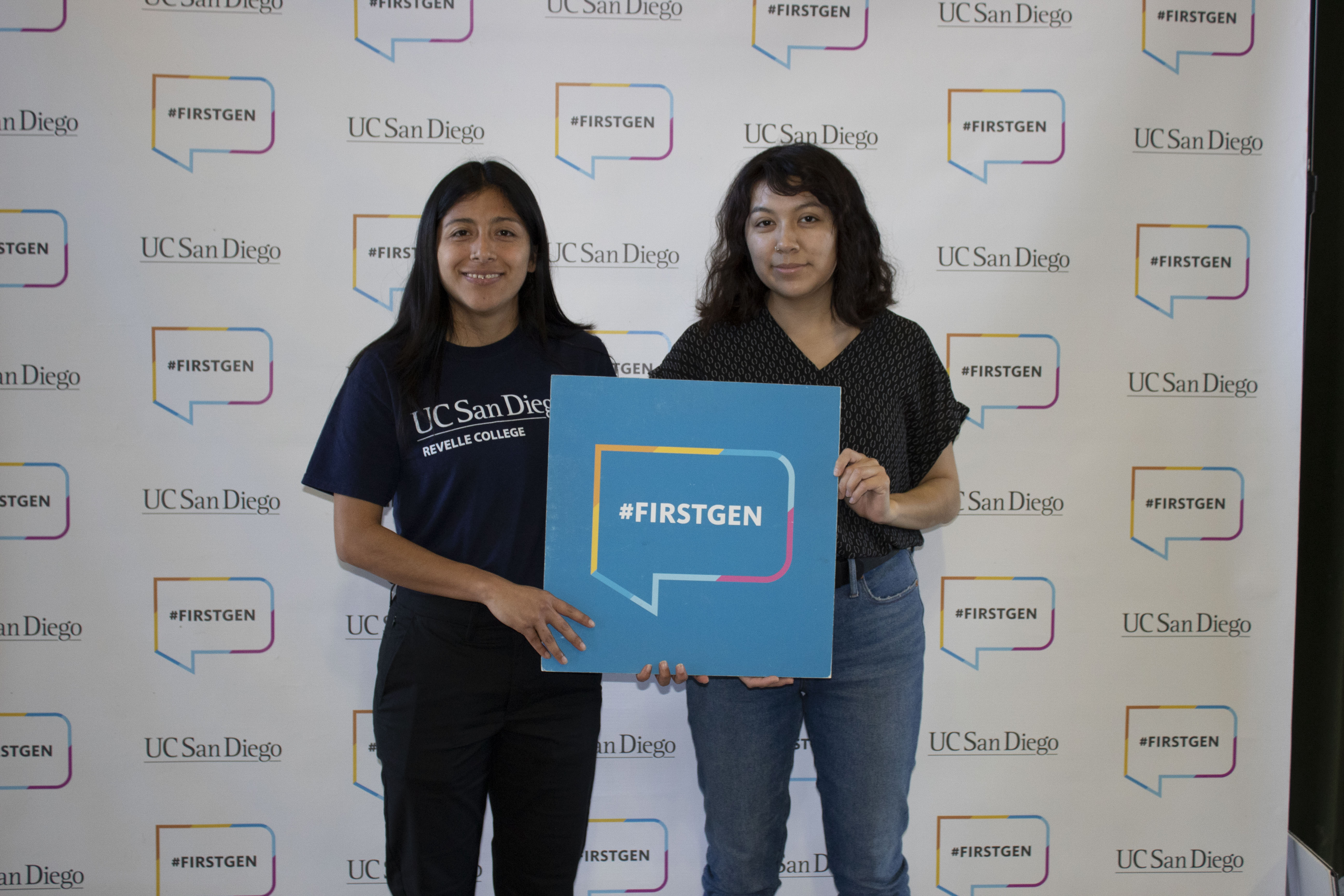 The workshops included a design-thinking, five to ten year plan workshop which was hosted by Student Success Coaching, followed by an introduction to experiential learning which was hosted by the Academic Internship Program (AIP) counselors and Engaged Learning Tools (ELT) specialists, and finally an interactive, career readiness workshop which involved rapid resume reviews, experiential learning opportunities, feedback on personal statements/cover letters that were conducted by peer leaders from AIP, the Writing Hub, Career Center peers and advisors, and success peer coaches. As a result of engaging in these workshops, students reported an 41% increase in agreement of feeling prepared to navigate career readiness compared to how they felt at the beginning of the conference and shared that "Networking/connecting to others was actually very informative and helpful in terms of learning how to navigate post-grad."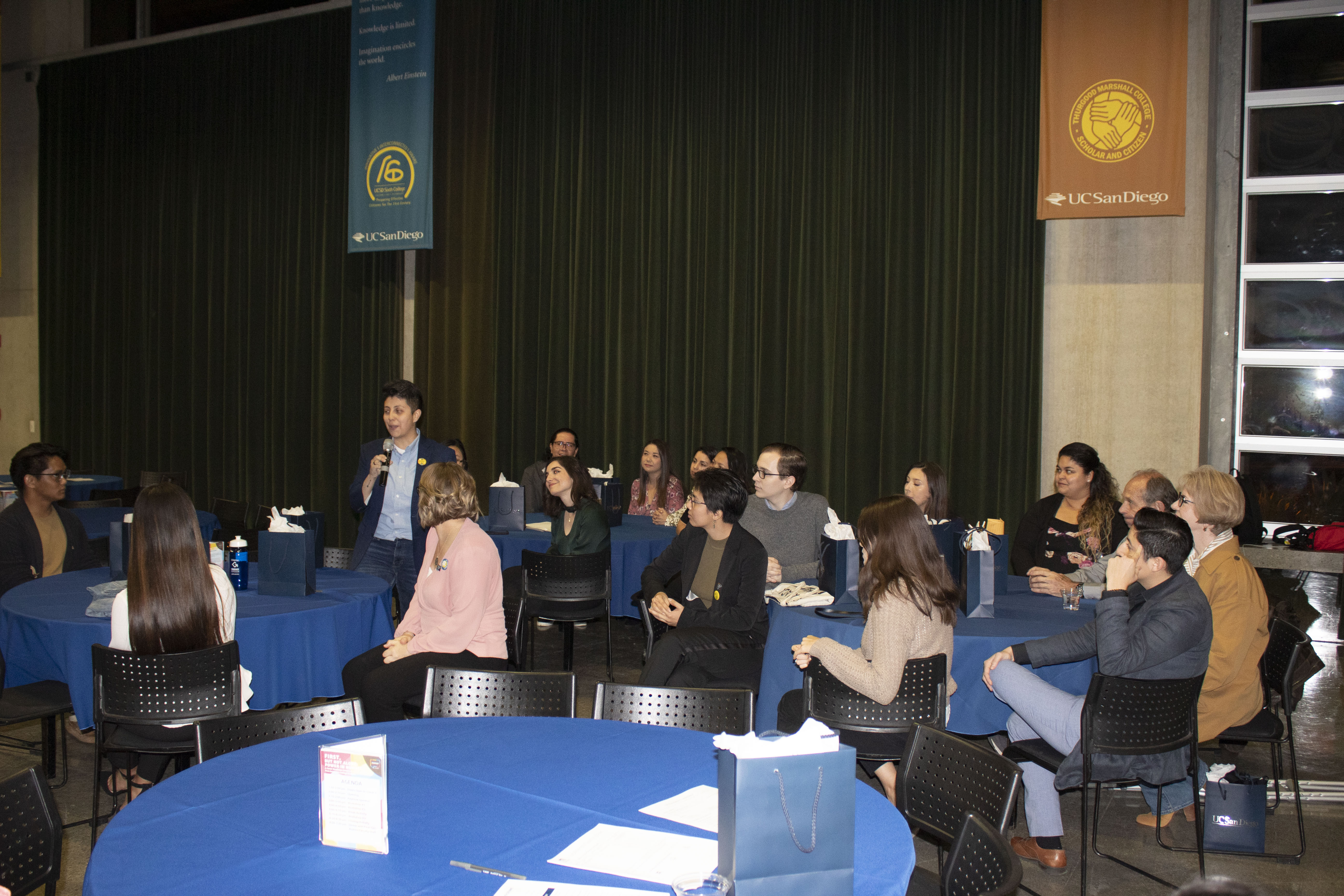 The evening ended with a networking dinner, where UC San Diego first-gen alumni from wide-ranges of career fields and backgrounds came to "break bread", show support, share their stories, and offer words of advice and encouragement for the student participants. More notably, the conference was successful in strengthening the Triton first-generation community on and off-campus through building bridges of connection between first-generation students and alumni. Alumni and current students shared positive feedback which acknowledged that the conference provided "a space I wish I had had when I was preparing to graduate" and shared that "I really liked the advice and the fact that they let us know it ok to feel a bit lost and confused." With the success of "First, but not alone: Power in numbers," the hope is that future iterations of this conference will continue to provide a space of community and career-readiness support for the greater first-generation student population at UC San Diego.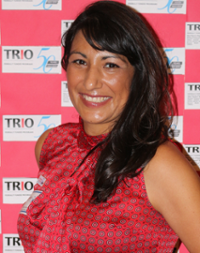 University of San Diego – Master of Arts (M.A), Specialization in School Counseling, with a Pupil Personnel Services Credential
University of California, San Diego – Bachelor of Arts (B.A) in Sociology
Cristina Aguirre was born in Ramona, CA. She is the 3rd eldest of seven siblings and three adopted cousins. As a child of immigrants and field workers, Cristina understood the importance of an education at an early age. As young as four years old, when her family moved to Fresno, CA, Cristina worked alongside her parents in the fields spreading sheets to catch pruned grapes in the field, feed the farm animals, and other odd jobs necessary to help make ends meet. From fifth grade on, Cristina became a dedicated Cross Country runner and Soccer player. Sports kept her on the right path and through traveling with the teams, she learned there was a world outside of Fresno.
Cristina is the first in her family to graduate from high school and college. She is an alumna of the first cohort of the University of California San Diego's TRIO Student Support Services (SSS) program. She credits the support SSS provided with helping her earn her degree. Shortly after receiving her baccalaureate, Cristina was hired at a TRIO program which fomented her passion for helping low income first generation to college students. After working at San Diego State University's Upward Bound, UB, program for four years, she worked at the University of San Diego's UB program for eleven years.
After graduating with her Masters degree, Cristina found herself at a crossroads—continue working in outreach programs or become a high school counselor. Life had other plans. She was recruited by Barrio Logan College Institute, BLCI, a community-based program that sends 100% of their high school graduates to college. At BLCI, Cristina impacted not just students but their parents. She wrote their first successful TRIO Upward Bound grant doubling the number of college going seniors served by BLCI. Cristina is currently the Chief Programs Officer at BLCI where she oversees all their curriculum, partnerships and evaluation of all sites including Barrio Logan, Downtown San Diego, Chula Vista, and El Cajon.
Cristina believes Education should be at the forefront of policy makers. For the past 15 years, Cristina has met with San Diego's congressional representatives in Washington D.C. to ensure continued appropriate funding of TRIO progams by sharing success stories of TRIO students who, with the program's support, have reached their educational goals.
As a professional, Cristina has been an active member of the Western Association of Educational Opportunity Personnel, WESTOP, since 2001. WESTOP is one of ten regional associations dedicated to furthering educational opportunities for low-income, first-generation and disabled students. She has served on the Board of WESTOP in multiple positions but is most proud of serving two presidential terms.
To live a balanced life, she spends her down time at live concerts, coaching and playing indoor soccer, and cooking traditional Mexican food. She is the proud godmother of 2 nephews and hopes that they accomplish their goals of being the first males in the family to go college.
Designing Your Life: Using Design-Thinking to Understand your Post-Grad Pathway
An interactive workshop, based on Stanford's Life Design Lab, that applies design-thinking principles to tackle big picture questions about short-term and long-term goals. This workshop walks students through a series of reflective exercises that will help them create a vision of their lives and pathways 5–10 years after UCSD.
Internships, Research, and Leadership: Experiential Learning at UCSD for First Generation Students
Connect with the Academic Internship Program (AIP) counselors and Engaged Learning Tools (ELT) specialists as they highlight ways to get involved in experiential learning and share strategies on developing your skills and career readiness.
Career Readiness Workshops
This interactive session will include rapid resume review, experiential learning opportunities, feedback on your personal statement and cover letter, and other opportunities to connect with career readiness opportunities on campus.
Jamie Carranza
Pronouns: She/They
Student Services Program Specialist
Industry: Higher Education
Graduate Program:  MA Postsecondary Educational Leadership
Undergraduate Major: BA Human Development
Jamie is a Student Services Program Specialist at Mt. San Antonio College. In this role, Jamie is responsible for in-reach to students who are close to completing their educational goal. Outside of work Jamie is an avid reader and Lakers fan, and they enjoy spending time with their loved ones or participating in various learning opportunities, such as guitar lessons. 
linkedin.com/in/james-carranza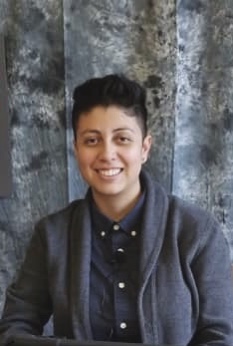 Samantha Champi
Graduate Student
Industry: Higher Education
Graduate Program: Postsecondary Educational Leadership with a specialization in Student Affairs
Undergrad Major: Human Development 
Samantha Champi is in her final year of the Post-Secondary Educational Leadership in Student Affairs master's program at San Diego State University. Her work primarily focuses on supporting underrepresented students who are first generation, low income, or students of color. Samantha currently holds two graduate assistantships at SDSU's Center for Intercultural Relations and UC San Diego's Center for Student Involvement. www.linkedin.com/in/samanthachampi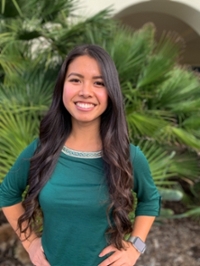 Amanda Corona 
Director of Alumni Engagement
Industry: Higher Education, UC San Diego
Graduate Program: MA, Nonprofit Leadership
Undergrad Major: Biological Anthropology 
Experienced Engagement Director with a demonstrated history of working in the higher education industry. Skilled in Nonprofit Organizations, Communication, Volunteer Management, Public Speaking, and Annual Giving. Strong business development professional with a Master's degree focused in Nonprofit Leadership and Management from University of San Diego School of Leadership and Education Sciences. https://www.linkedin.com/in/amanda-corona-97a89b11a/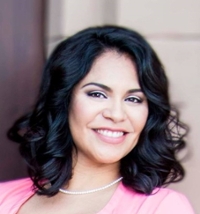 Genevieve DePerio Fong 
Account Supervisor
Industry: Public Relations
Undergrad Major: Urban Studies and Planning 
Certificate in Real Estate at USD
Genevieve is an experienced public relations/outreach professional with more than 18 years of experience working with clients throughout Southern California. With an urban studies and planning background, she uses her skills in project management and communications to help her clients achieve goals in a variety of special initiatives and programs. https://www.linkedin.com/in/genevieve-deperio-fong-13730159/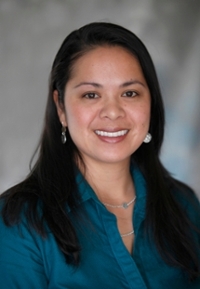 Paulina M. Gonzales 
Curriculum Coordinator and Lecturer
Industry: Higher Education
Graduate Program: Literature 
Undergrad Major: English and Spanish 
Paulina M. Gonzales earned her Ph.D. in Literature from UC San Diego, her M.A. in Comparative Literature from Dartmouth College, and her B.A. in English and Spanish from the University of San Diego. In addition to teaching in the Analytical Writing Program, Dr. Gonzales serves as the program's Curriculum Coordinator. https://awp.ucsd.edu/people/index.html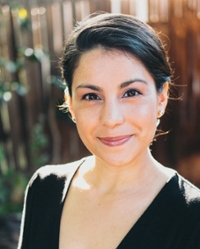 Indira Hood-Esparza
The Preuss School UCSD Social Studies Teacher - Ethnic Studies and AP Government
Industry: Education
Graduate Program: UCSD Master's in Education 
Undergrad Major: Political Science and a minor in Education 
I am a proud Preuss Alumna '11 and UCSD CASP Alumna '15 '16. I am currently a teacher at The Preuss School UCSD and am honored to give back to the community that gave me the tools to pursue higher education. In my spare time, I like to read, do yoga, run, and cook with my husband.https://preuss.ucsd.edu/about-preuss/faculty-and-staff/index.html 
Luis Huang
Engineering Project Manager
Industry: Renewable Energy Services
Undergrad Major - Electrical Engineering and Management Science
Parents came from China over 30 years ago. Parents set an example by working harder and longer than everyone, and impressing upon me the value of a good work ethic. Spent career in renewable energy and supporting electric charging stations.
www.linkedin.com/in/luismhuang
Yousaf Muniz Jafri
Attorney at Ogletree, Deakins, Nash, Smoak & Stewart, P.C.
Industry:Legal
Graduate Program: University of San Diego School of Law (J.D.)
Undergrad Major: Political Science (B.A.), Biological Sciences (B.S.)
Yousaf Jafri is an attorney at Ogletree, Deakins, Nash, Smoak & Stewart P.C. His practices focuses on all aspects of litigation in the area of employment law. He is a first-generation college student (UCSD, Revelle College) and law school grad. In his free time, Yousaf enjoys watching Clippers basketball.
https://ogletree.com/people/yousaf-m-jafri/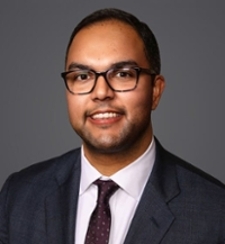 Desi Kalcheva
Judicial Law Clerk, United States District Court for the Southern District Court of California
Industry: Legal
Graduate Program: University of San Diego, School of Law (J.D.)
Undergraduate Major: Political Science (B.A.), Humanities (B.A.)
Desi Kalcheva is a judicial law clerk at the Southern District Court of California, where she regularly conducts legal research and drafts judicial opinions. As an immigrant, she was first in her family to graduate from an American university, earning two bachelor's degrees from Revelle College at UCSD. In her spare time, Desi enjoys podcasting, reading, and mentoring pre-law students.
https://www.linkedin.com/in/desikalcheva
Mary McKay
Lecturer with Continuing Appointment
Industry: Education
Mary McKay teaches leadership and diverse teams courses at Rady School of Management. She has received a Distinguished Teaching Award (DEI) and has been featured in the series Behind the Lectern, in the UCSD Guardian. Her new Global Seminar, Ireland's Silicon Valley, is taught in Dublin and London during summer session.  
https://www.linkedin.com/in/marymckay4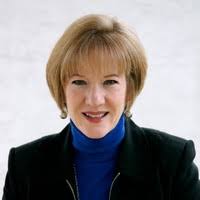 Martin Mourgos
Software Engineer
Industry: Software Engineering
Undergrad Major: Mathematics - Computer Science
Hi! My name is Martin, and I am a first-generation UC San Diego alum from the class of 2019. I majored in Mathematics-Computer Science, worked for ITS as a student technician, and was in the Chancellor's Associate Scholars Program. I now work at Lytx, Inc. nearby as a software engineer.
https://www.linkedin.com/in/martin-mourgos/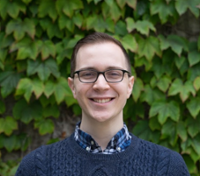 Philip Leo Pascual 
ETL Developer
Industry: Technology/Academia
Undergrad Major: Linguistics 
UCSD Alumnus, '18. Became an aspiring Data Engineer post-graduation. Currently working within a data informatics lab on campus, aiding in the effort of facilitating reproducability and interoperability of data within biomedical research.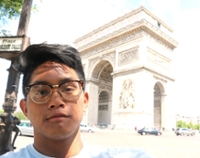 Cindy Perez
Instructional Designer and Learning Systems Specialist
Industry: Education
Undergrad Major: Cognitive Science 
Born one of five children, Cindy is the first in her family to attend a four-year university. Her background and professional interests focus on learning and development, learning and memory in real world settings, and human centered design principles. On weekends, you can find her scoping out local coffee roasters.  https://www.linkedin.com/in/cindy-perez-a02a63149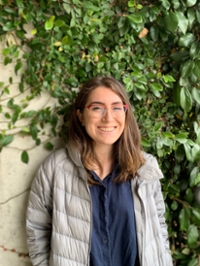 Diana Ratsamy
Pronouns: She/Hers
Substitute Teacher
Industry: K-12 Education
Graduate Program:  Planning to start a PhD in Sociology in Fall 2020
Undergrad Major: Ethnic Studies, Minor in Education Studies
I am a Chicana, Chinese, and Laotian first-generation college graduate. At UCSD, I was a transfer student who participated in the TRiO Student Support Services and McNair Programs. Recently, I applied for graduate programs because I am interested in conducting reproductive justice research and becoming a community college professor. 
linkedin.com/in/dianna-ratsamy/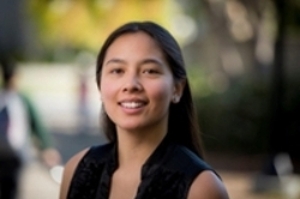 Rebecca Ruelas
Outreach Coordinator
Industry: Higher Education
Graduate Program: Organizational Leadership 
Undergraduate Major: Major in Communication and Minor in Education Studies
I am a Latina, first-generation UC San Diego graduate who grew up in the inner-city of San Diego. I am grateful to work in the education industry because I strongly believe, "There is no education without community."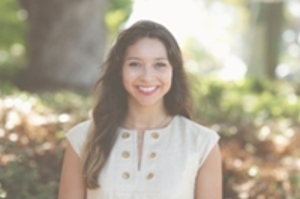 Laine Vehar
Administrative Analyst
Industry: Higher Education
Undergrad Major: Communication 
Laine Vehar is administrative analyst in the Office of the Vice Chancellor for Health Sciences at UC San Diego. She's received recognition for exceptional customer service as an individual, team member, and leader. Laine graduated with honors from San Diego Mesa College with an AA in Behavioral Social Sciences and had a 3.9 GPA for her BA in Communication while working full-time and successfully raising a son. Her favorite classes were Gospel Choir and Popular Music: Prince. linkedin.com/in/laine-vehar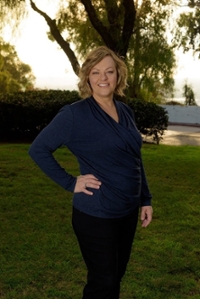 Annalisa Vilaysing
Quality Engineer
Industry: Aerospace and Defense/Engineering Industry
Undergraduate Major: Aerospace Engineering
Current activities: volunteering as a Project Manager for TritonCubed – a UCSD student organization dedicated to developing CubeSats. Working a second job as a seamstress. Dream goal: be the manager of a program that develops CubeSats to clean space trash. Hobbies: anything related to crafting or creativity.
https://www.linkedin.com/in/vilaysinga/ and https://www.coroflot.com/vilaysinga   
Daniel H. Wolf 
CEO, Democracy Counts!,Inc. 
Industry: Election security and public interest/citizen empowerment
Graduate Programs: Political Science (UCSD) and Law(Harvard)
Undergrad Major: History 
Dan is a founder and the CEO of Democracy Counts!, Inc., a nonprofit Tech company developing a citizen audit system for elections, which he co-invented.
Dan is an attorney (Harvard Law School) and political scientist (UCSD). He wrote the world's first country-specific manual for election monitors, for the Nicaraguan elections of 1984, and continued to conduct research there and in El Salvador through the 1980s; he received a Fulbright Fellowship for his dissertation research. He was senior adviser to the International Election Observation Mission that monitored the 2012 Taiwan elections.
 Dan was the founding director of the TransBorder Institute at the University of San Diego and founder of Terra Segura International, an NGO that developed a landmine clearing technology. His first tech company further developed the technology under license from Terra Segura. His next company developed an unmanned groundvehicle for use against improvised explosive devices. http://www.linkedin.com/in/danielhwolf